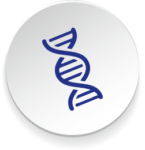 Catalog number: EC-884
Size: 1 Kit
Patented system for SDS-PAGE sample prep
Removes interfering contaminants
Concentrates dilute samples
Prevents gel failures
Simple and inexpensive


---
Description
Catalog number: EC-884
Size: 1 Kit
Patented system for SDS-PAGE sample prep
Removes interfering contaminants
Concentrates dilute samples
Prevents gel failures
Simple and inexpensive


---
Purification
Contaminants in the sample such as high salt or urea lead to blurred bands or smiling gels in SDS-PAGE. With the ProtoGel Sample Prep Kit, interfering substances from upstream applications can no longer gain entry to the well. Contaminants are washed away with a simple method. The sample loaded contains only pure protein and loading buffer with no contaminants remaining to impede reproducible high-resolution results.
Concentration
In addition to purification, proteins previously too dilute for SDS-PAGE can now be concentrated prior to electrophoresis with a simple method. The ProtoGel Sample Prep Kit concentrates proteins as dilute as 25ng/100µl. The unique ProtoGel Sample Prep Kit casts the finest net of any recovery system, concentrating all proteins in high yield regardless of identity. With the ProtoGel Sample Prep Kit, the purity and concentration of your SDS-PAGE samples are both under your control.
---
Additional information
| | |
| --- | --- |
| Weight | 1 lbs |
| Dimensions | 8 × 3 × 10 in |
Protocol
Protocol:
Add 5 μL of Reagent A for every 100 μL of sample in a microcentrifuge tube and mix well.
Add 10 μL of Reagent B for every 100 μL of sample and mix.
Incubate for 20 minutes at room temperature, inverting the tube occasionally to promote mixing.
Collect complex by centrifugation at 12,000 x g and remove supernatant. The large white pellet contains the precipitant complex and the protein.
Add 1 mL acetone and mix well to ensure it completely dissolves the complex. Vortexing is generally sufficient but pipetting up and down may be necessary. There should be no clumps. Depending on the protein concentration the solution will be clear to hazy.
Collect proteins by centrifugation at 12,000 x g for 10 minutes. Remove the acetone supernatant. The purified protein pellet will be small and nearly invisible for amounts less than 1 μg.
Wash protein pellet at least twice by suspending the pellet in 70% ethanol and collecting proteins by centrifugation. NOTE: These washes are critical to the purity of the recovered protein.
Air-dry pellet, mix with Protein Loading Buffer Blue 2X and deionized water to desired volume, heat to 95 ºC for two minutes and load onto SDS-PAGE gel.
Safety Overview
Safety Summary (see SDS for complete information before using product):
Reagent A
Catalog Number: EC-884A
Appearance and Odor
Aqueous Solution
EMERGENCY OVERVIEW – IMMEDIATE HAZARD
May be harmful if swallowed. May cause severe eye irritation and possible injury. Causes skin and respiratory tract irritation.
---
Reagent B
Catalog Number: EC-884B
Appearance and Odor
Clear colorless solution
EMERGENCY OVERVIEW – IMMEDIATE HAZARD
WARNING! HARMFUL IF SWALLOWED OR INHALED. CAUSES IRRITATION TO SKIN, EYES AND RESPIRATORY TRACT.
Full SDS