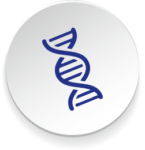 Hazardous Shipping Fees: This product may incur an additional hazardous shipping fee. We will pack the products to minimize all shipping costs, and the final charge will reflect the shipping cost and any applicable hazardous fees charged by FedEx.
Catalog Number: EC-603
Size: 50 ml
2-mercaptoethanol is used to cleave disulfide linkages prior to protein electrophoresis. Triple distilled to remove impurities and stored under nitrogen.