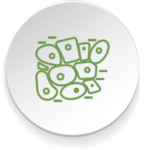 Quantity discount when you buy 4 or more 1 gallon bottles!
Hazardous Shipping Fees: This product may incur an additional hazardous shipping fee. We will pack the products to minimize all shipping costs, and the final charge will reflect the shipping cost and any applicable hazardous fees charged by FedEx.
Catalog Number: HS-200
Rapid Clearing without the Toxic Hazards of Xylene
Biodegradable:  Natural Product with Food Grade Rating Worldwide
Compatible with Most Popular Mounting Media
Superior Results with Low Citrus Odor

Catalog Number:
HS-601
Size: 25 g
Amido Black is a useful forensic stain typically used for enhancing latent prints contaminated with blood. Amido Black is very sensitive to the proteins found in blood. It leaves a black/blue stain and is usable on both porous and nonporous surfaces.