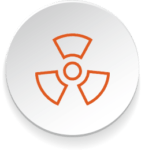 SAMPLE OXIDATION SOLUTION
Quantity discount on purchase of 4 or more bottles!
Hazardous Shipping Fees: This product may incur an additional hazardous shipping fee. We will pack the products to minimize all shipping costs, and the final charge will reflect the shipping cost and any applicable hazardous fees charged by FedEx.
Catalog Number: LS-241 Size: 450 ml
CO2 Absorber
Ideal Sample Preparation for Scintillation Counting