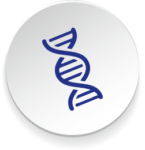 Description
Catalog number:

EC-900
Size: 1 Liter
Safety Overview
Safety Summary (see SDS for complete information before using product):
Appearance and Odor
Clear, colorless liquid
EMERGENCY OVERVIEW – IMMEDIATE HAZARD
WARNING! MAY BE HARMFUL IF SWALLOWED OR INHALED. MAY CAUSE IRRITATION TO SKIN AND RESPIRATORY TRACT. CAUSES EYE IRRITATION.
EMERGENCY OVERVIEW – CHRONIC HAZARD WARNING
INGESTION MAY CAUSE KIDNEY INJURY. TESTS ON LABORATORY ANIMALS INDICATE MATERIAL MAY BE MUTAGENIC.
Full SDS